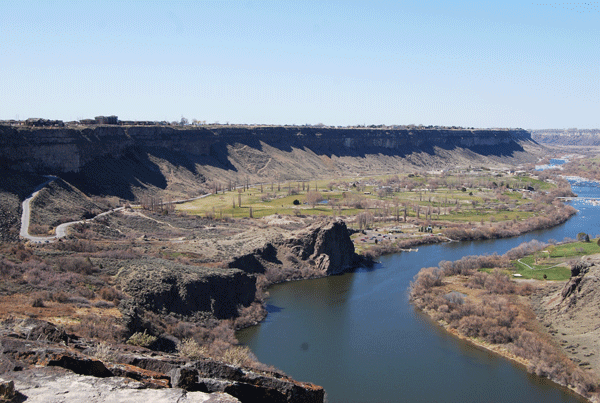 Nominations- 4 Candidates
We have four top candidates running for the 2 board positions that will be opening on July 1st, 2017. Nancy Taylor came up with 3 questions posed to board candidates that pertains to their thoughts on Rotary and as a candidate for the board. Hopefully this will help you decide who you should vote for since each one is exceptional. Voting takes place this coming Wednesday.
​
​
​

Here are the Questions that each one was asked:
1) Why did you join Rotary, and how will that factor into your service on the Board?
2) What, in your opinion, makes an involved and effective Board Member?
3) What ideas or changes do you hope to champion as a Board Member?
Bonus Question: Are you crabby and disagreeable at 7 a.m., or are you chipper and smiling?

Taylor Morgan
1) I joined Rotary in order to volunteer and donate more of my time to the community. I had plenty on my plate with work and famil. However I had been searching for a way to get more involved with the community for a couple years. When Carl Snow asked me to join him at a couple meetings in 2014 I knew this club was my way to fulfill that need.
This way to help and improve the community will help guide my service on the board.
2) An involved and effective board member should have an understanding of club fund raisers and donation programs. There are also all of the socials, meetings, and other programs that seem to just happen yet take a lot of behind the scenes planning. Being able to have the right committee members taking care of these and the right team in charge helps ensure that these processes are carried off without a hitch.
Really though, any good board member probably just needs to understand that Kevin takes care of everything (joking.)
3) As a board member I hope to provide universal health care while repealing Obamacare, I will build a wall while at the same time open all of our boarders, I will make the club great again while maintaining the status quo... I think that is how politicians usually handle these things.
Actually ideas and changes I would like to champion as a board member would really only be tweaks to what I believe are already pretty great programs. There are maybe a few new fund raiser formats that some other clubs around the country use that look like they might be fun to try. Also recruiting new members is a big task that always needs attention. I realize this is an on going battle, but I have heard rumors that the club used to occupy both sides of the Turf Club and I would like to see that again.
Bonus: I am never crabby or disagreeable at 7 a.m., I have usually already ran a few miles by that point and am just getting a good start to another great day!

Mike Felton
1) After living in Buhl for 24 years our family moved to Twin Falls in December of 2015. I joined Rotary after it was suggested by several members, most notably my wife. I have made several business contacts since joining, but have more importantly met a number of people who I did not know before, and whom I know consider friends.

2) If selected as a board member I will continue to be involved in or attend every Rotary event possible. Since joining the only project/activity I have missed was bell ringing (which I failed to note on my calendar) and the pumpkins patch party. I did however do bell ringing and Death by Chocolate before I joined to club. I would also like to add an additional fund raiser. Coming from the Trout Capitol of the World, I would like to start an annual trout feed. I'm not aware of any other similar event in Twin. I have talked to Clear Springs Foods who have agreed to provide boned and breaded trout at no expense. This would therefor be an almost purely profit activity.

3) The primary change I would like to provide is set forth in my above answer,
along with continuing to encourage the group to find new members. I would also like to have my birthday listed:)
Bonus Question: Damn Chipper!

Winnie Christensen
1) Why did you join Rotary, and how will that factor into your service on the Board?
I joined rotary because of its main motto: "service above self",making a difference and leaving this world a better place than we found it, taking care of each other for a stronger and better community .
If honored to serve on the board I hope to do my very best to make sure that rotary achieves its mission statement and goals.
2) What, in your opinion, makes an involved and effective Board Member?
In my opinion, an involved and effective member is one that finds ways to keep the club active in the community, finding ways where it's presence is felt in a positive element , while making a difference.
3) What ideas or changes do you hope to champion as a Board Member?
Not changes necessarily but add on to. Maybe more upbeat community activities , more international projects.
Bonus Question: Are you crabby and disagreeable at 7 a.m., or are you chipper and smiling?
I am definitely not a morning person , but once I am awake , I am ready to go oh and a cup of black tea brewed to perfection.

Steve Irwin
Why did I join Rotary? This Is the most important question of the three in my opinion. It sets the foundation of what makes an involved and effective Board Member and helps create the platform for ideas or changes to champion as a Board Member.
First of all, I feel that it is important to inform my fellow Rotarians on the two reasons why I moved back to Twin Falls, Idaho. The first reason is for Family and Friendships. The second is for the opportunity to serve the community in which I grew up.
Rotary is an organization of leaders and successful people. We motivate, influence and lead our peers. I always look forward to the chance to do something good for others and aim to be an active citizen of our communities. I have a strong/positive attitude to help others and this cannot be left unattended. This is why it is important that run for a Board Position.
To be an involved and active Board Member, it takes teamwork and strong time management skills. One that can demonstrate the ability to manage his/her job duties/responsibilities in the work force can also demonstrate the ability be available for important opportunities to serve as a Rotarian. Yes, like other professionals, I am very busy working to be a leader in my industry. But, since joining Rotary about 1.5 years ago, I have actively shown that "Service to Others" is important in my life. I thank my grandparents, Dick & Jo Irwin, for laying this foundation for me at a very young age.
My idea to champion as a Board Member is to promote that Rotary is Fun, Inviting, Diverse and helps build friendships. There are also a couple ideas that come to mind to enhance Twin Falls Rotary. Rotary has some amazing community events and many fellow Rotarians take the time to help. I would like to see us Rotarians invite non members to assist in our events. Inviting our spouses, children, friends and business contacts is a link that can help our community members understand the importance of our Service Club and it can create a bridge to joining as a member. I also feel that connections to business professionals new to our area are important to the stability to our group. I aim to work as a team player and attract these individuals to join Rotary. It would be nice to see the Twin Falls Rotary to double its size today, as in past years.
With the support of each of you, I ask for your help. Lets continue to motivate and lead our communities near and far. Our world is flattening before our eyes. Many more cultures are blending together in small towns and large cities, communities are developing like never imagined and ethics will be challenged. Our job is to continue engaging with our communities, motivating/developing our future leaders to continue the Rotary legacy and influence our family and friends to follow the 4/5 way test: (1) Is it the TRUTH? (2) Is it FAIR to all concerned (3) Will it bring GOODWILL and BETTER FRIENDSHIPS? (4) Will it be BENEFICIAL to all concerned? (5) Will it be FUN!?
Bonus Question – I am pretty boring at 7 am. "I believe there should be a better way to start each day… how about we start at 9:00 am some mornings and 11:00 am on others!!??" Actually, I started playing racketball at 6:00 am 2/32 days per week. I'll be there when you need me!! J
I appreciate your support,