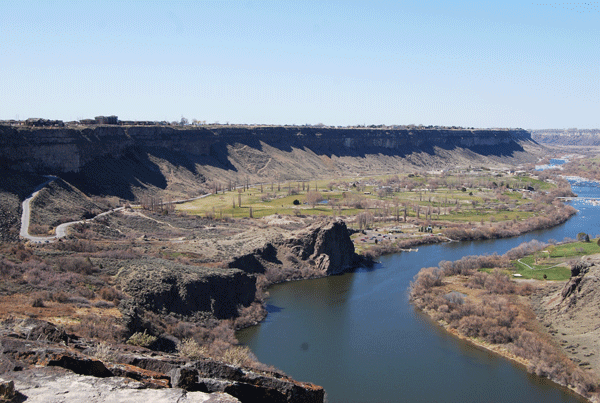 District 5400 Governor Ken Howell very graciously answered our Club's 10 Questions. We appreciate that he is a regular guy, who puts his pants on one leg at a time, just like the rest of us. We look forward to his visit!

TFRC: When, where and why did you join Rotary?
Ken: 2002 at the Boise Downtown Rotary club – I joined because I was asked (thanks, Diane Minnich!)

TFRC: What's your perfect meal?
Ken: Any dish or drink with friends or family; except for fresh cherries (I have a severe anaphylactic allergy to fresh cherries). I'll pretty much eat anything. Especially spicy food!
TFRC: Do you like dogs better than cats?
Ken: No. I'm a committed cat person, currently being owned by four of them.
s?
Ken: No. I'm a committed cat person, currently being owned by four of them.

TFRC: What has Rotary given you that no other organization has?
Ken: A sense of comaraderie and commitment to purpose that no other organization has matched; and moreover, a dedication to completion of task.

TFRC: What do you give to trick-or-treaters?
Ken: In the 25 years or so we've been in our current house, we've never had more than about 14 trick-or-treaters in a night. Accordingly, we give very large handfuls of candy to any that make it to our door…

TFRC: Family/pets/fun. Tell us about it.
Ken: No kids; more nieces/nephews/grandnieces/grandnephews than I can count. Four cats (all siblings), strays that we found abandoned as two-week old kittens. After nursing them back to health our plan was to find them a happy home…..it turned out to be ours. Bernadine and I enjoy gardening, reading and scuba diving.

TFRC: Are you a sports guy? Who are your teams?
Ken: Yes. Scuderia, although I pretty much follow Fernando Alonso regardless of his team.

TFRC: Name one tiny change that made a big impact in your life.
Ken: Agreeing to that one blind date where I met Bernadine….
DG Rick Phillips and DGElect Ken Howell at District Conference
TFRC: Who inspires you?
Ken: My parents who saw to it that each of their six children earned at least a college degree, even when neither of them even attended college.

TFRC: Do you think Danny Marona is funny?
Ken: I've not met Danny Marona; is he who they named the "Macarena" after?
10 Questions Members
Answer
Jim Mason

Lindsey Westburg

Michelle Bartlome
Ken Howell
Fritz Kippes
Don Pica