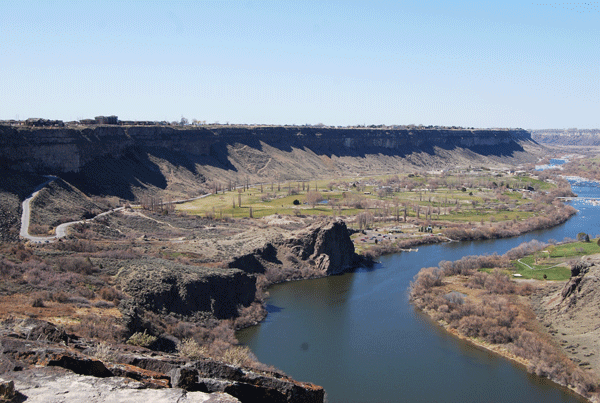 Roger Bolton, member since 1986, took a swing at our 10 questions this week.
TFRC: What are three things that you will never eat?
Roger:Never say never, but haggis, kimchi, and liver are highly unlikely.
TFRC: Why did you join Rotary?
Roger: A friend, Kevin Trainor asked me, saying "Ya gotta eat lunch somewhere!" It has proven to be very enjoyable.

TFRC: The most genuine person I know is...
Roger: My wife!

TFRC: Who was someone you really looked up to when you were little?
Roger: My father.

TFRC: What song do you sing in the shower?
Roger: American Pie.
TFRC: Your family consists of:
Roger: My wife Brenda, two sons, Greg and Jeff, and two grandsons and one granddaughter.
TFRC: Do you think Kimberly should be annexed to Twin Falls since we have a long stretch of Kimberly Road?
Roger: Not annexed, but I might support a wall.

TFRC: What's your favorite Rotary event, and why?
Roger: Death by Chocolate, because it is a great fundraiser, and fun!

TFRC: Name your #1 pet peeve.
Roger: Obesity.

TFRC: Do you think Danny Marona is funny?
Roger: Very funny, and a great person!
10 Questions Members
Answer
Jim Mason

Lindsey Westburg

Michelle Bartlome

Roger Bolton

Nancy Koonce

Don Pica