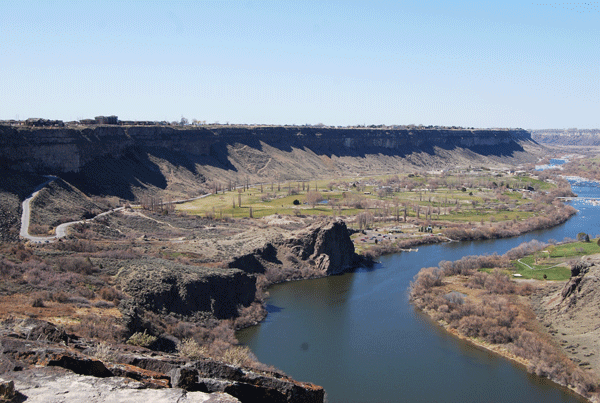 Winnie Christensen, member of Twin Falls Rotary since April 1, filed her answers to our ten questions. Welcome to Rotary Winnie!
TFRC: What's the most surprising thing you've ever learned about yourself?
Winnie: I am a very efficient, long-term planner, especially if it's big events.
TFRC: Why is membership in Rotary important to you?
Winnie: My membership is important because of what the club stands for: "Service Above Self." To me this means that if one is selfless and does good in the world, lives are touched and changed, and my purpose on earth has been fulfilled. A great amount of people are helped through Rotary.
TFRC: What three things are always in your refrigerator?
Winnie: Milk, yogurt and mayo.
TFRC: You are director of a non-profit. Tell us about that.
Winnie: I am the director of Miss Africa Idaho. It is a non-profit organization; a cultural scholarship program with a strong focus of providing educational and entrepreneurial resource opportunities for African students in the diaspora. GKF started the Idaho African Scholarship Fund initiative to help African students pursue their educational goals with a promise to give back to their respective countries. As an organization we believe that having quality education, entrepreneurship skills and financial resources such as "Start-up Capital" is the key to solving Africa's emerging economic and poverty issue. GKF provides these young women the opportunity to share their culture, their pride, their heritage, their goals and futures plans for African with the world. In participating in the scholarship program, these African women will not only receive self-empowering experiences, but they will also be able to promote Africa's traditional clothing, cuisine and dances from different regions of Africa, and meet new people.
TFRC: What is your personal motto/mantra?
Winnie: Your life matters. Make it count; live to inspire and support those around you; good deeds will come back to you.
TFRC: We want to know about your family/hobbies/passions.
Winnie: I am married, and I have one son. We love to travel, whenever we have time. I enjoy home improvement projects also I personally love meeting and making new friends.
TFRC: Rotary is "Service Above Self." What will you contribute?
Winnie: I will contribute my time, if possible some resources, and expertise to the best of my ability.
TFRC: Do you wish the Turf Club would have a Chinese food day?
Winnie: Sure, why not! It has to include some lo mein!
TFRC: If you could change the world, what one thing would you make happen?
Winnie: Education of young girls and women, especially in second and third world countries. It's a chain reaction: Because their education increases the literacy level in the world, leading to better economic communities hence reducing the poverty level around the world.
TFRC: Do you think Danny Marona is funny?
Winnie: No, I do not think Danny Marona Is funny. I think he's hilarious!
10 Questions Members
Answer
Jim Mason

Lindsey Westburg

Michelle Bartlome