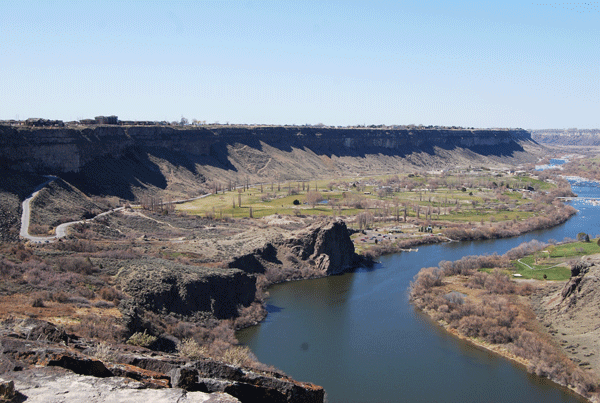 Rotary Club of Twin Falls
2018-19 Club Year Committee


ROTARY YOUTH ACTIVITIES – Jennifer Moss- Board

•

Rotary Youth Leadership Activities (RYLA):
Thad Scholes, Dick Boyd
• Actively recruit area students to attend RYLA during early August.
• When possible, host RYLA attendees at lunch during their week in Twin Falls,
or if possible, organize a special function for them, i.e. ice cream social etc.



• Student Activities:
David Kirk, Jack Stalley
• Obtain a list of outstanding High School students and invite them to attend a
Club Meeting during the school year.
• Formally introduce the students to the Club, and include information on their backgrounds,



SERVICE PROJECTS – Brady Dickenson and
Taylor Morgan- Co-Liaisons - Board


•

World Community/International Service:
• Research and make recommendations to the President on one or two World Service Projects the Club
should support financially or in another manner during the year

.


• Local "Signature" Projects:
• Develop the new Local Area Rotary "Signature" Projects
• I.e. Downtown Commons, CSI Trail Connection



• Local Projects:
• Identify and develop new "One-Day" Local Community Projects
• Existing Projects Include:
• CSI Trail Refurbishing (May) (Thad Scholes&Jeff Fox),
• Spirit of Magic Valley 5K Run/Walk (June)
• Paint Magic (July)
• Salvation Army Bell Ringing (December)



• Dictionary Project:
Sticker special Dictionaries, Organize members to Distribute All 3rd Graders in District #411



PUBLIC RELATIONS – April Swisher - Board
Travis Quast, Kevin Bradshaw, Jack Hamilton, Kristin Kuntz, April Swisher, Jeremy Gooding, Jeff Fox, Nancy Taylor, Fritz Kippes
• Keep the public informed about Rotary Activities in the community
• Send Press Releases about Club activities to the local media,
the RI Magazine and post on the Club Web Site.

.
• Develop, maintain and publicize a club website
• Develop and maintain a club presence on social media websites (i.e. Facebook, twitter, etc.)
Digital Roster



MEMBERSHIP – Steve Irwin - Board
•

Classification/ Membership Development:
• Develop and Review a list of current member Classifications
• Report unfilled classifications to the Membership group.
• Help identify community members who would be good prospects.
for unfilled classifications.
• Organize and Develop membership recruitment



• New Member Orientation/Mentorship:
Michelle Bartlome, Deb Wilson, Jennifer Moss, Bob Ohlensehlen
• Conduct new member orientation.
• Assign new members to sit with the President at the Head Table for their first meeting.
• Implement and direct plan for new members to rotate from
different table during their first month of membership.
• Remind, escort, and assist new members at lunch or social events.
• Act as one on one point of contact for new members.
• Host a "Bring a Guest Day" during Membership and Extension Month(1-\Quast)
.



FELLOWSHIP – Trevor Morgan - Board


•

Chaplain: Kent Collins
Jeff Harris, Mark Koffer, Nancy Koonce, Leon Smith, Karen Walker
• Lead prayer during regular meetings and social functions.



• Exchequer:
Nancy Taylor, Jill Skeem
• Provide a short and tasteful look at state or community events of the
​past month involving fellow Rotarian's
• Discuss good news/bad news



• Fellowship:
• Maintain and provide a list of club members to introduce guests
and visiting Rotarians as part of the weekly meeting.
.• Promote participation by members in the club's recreational and
social activities.
• Provide information to the Club of member's or their spouse's illness or passing;
send Get Well cards on behalf of the Club.
• Send flowers and condolences to funerals of Club members, their spouses or immediate family.
• Introductions:
Roger Bolton, Gary Garnand, Jason Meyerhoeffer,
Kent Collins, Dale Riedesel, Nancy Koonce, Jeff Harris,
Brian Scott, Don Pica



• Social Activities: Perri Gardner - Chair
Jill Skeem, George Halsell, Jennifer Moss,
Winnie Christensen, April Swisher, Kevin Bradshaw
• Plan quarterly activities Rotarians, their spouses and/or families,
including a Christmas Party and fall picnic.
.• Plan family Christmas party (i.e. Family Bowling)
• Invite spouses to attend 5th Wednesday meetings.
• Host a quarterly social for new members, their spouses, sponsors
and the Board. Activities
• Music: Danny Marona - Chair
George Halsell (2nd fiddle

)
• Provide a list of members to lead the musical introduction for
each meeting.
• Songs of their choice to include patriotic as well as other standards.
• Conclude with the Pledge of Allegiance.
​

•

Sergeant at Arms:- Jim Mason - Chair
Carl Snow, Arne Walker, Brian Scott, Rudy Ashenbrener,
Scott Lebsack, Jack Hamilton, Christian Ovstedal
Andy Hohweiler, Ryan Bowman, Kent Collins, David Kirk
Michael Germone, Don Pica, Vince Alberdi, Karen Walker
• Hang Rotary banners prior to each meeting.
• Greet Rotarians and sell raffle tickets at the entrance.
• Place Rotary 'sneakers" at each entrance.
• Remove and store banners and shoes at the conclusion of the meeting.



PROGRAMS & EDUCATION – Melinda Anderson




• Programs: Kyle Tarbet - Chair

K. Bradshaw - Asst.
• Arrange and host programs and speakers for all club meetings.
• Ensure programs are relevant, meaningful, and appropriate for all club members.
• Provide an advance schedule of programs to the President.

•

Foundation/Rotary Education:
• Provide informative programs and other activities to educate Rotarians and the community
about Rotary and the Rotary Foundation, its history, objectives, scope and activities at least twice a year.
• Educate members about Rotary's "Every Member Every Year" program.
• Keep members informed on developments in the administration of Rotary.
• Plan activities/programs for Rotary Awareness Month in January. Jennifer Moss (District 5400)
​



• Nominations: Deb Wilson
• Solicit, encourage and develop nominations for the Board of TF Rotary.
​
Major Fundraisers - Mike Felton
Major Fundraisers (Death by Chocolate and Ice Cream Funday)
Jill Skeem - Chair
• Plan, organize and host Club's Annual Fundraiser Activity.
• Report routinely to the Club on progress, participation and proceeds.
​
Bites of Brilliance- Chris Scholes - Chair
Annual fundraiser similar to Ted Talks.

Entertain, Educate and
​
​
​
​
​
​
​
Contact Board Member or Committee Chair to
let them know your interest in serving